Saturday, July 23, 2022 / by Tatiana Seidlin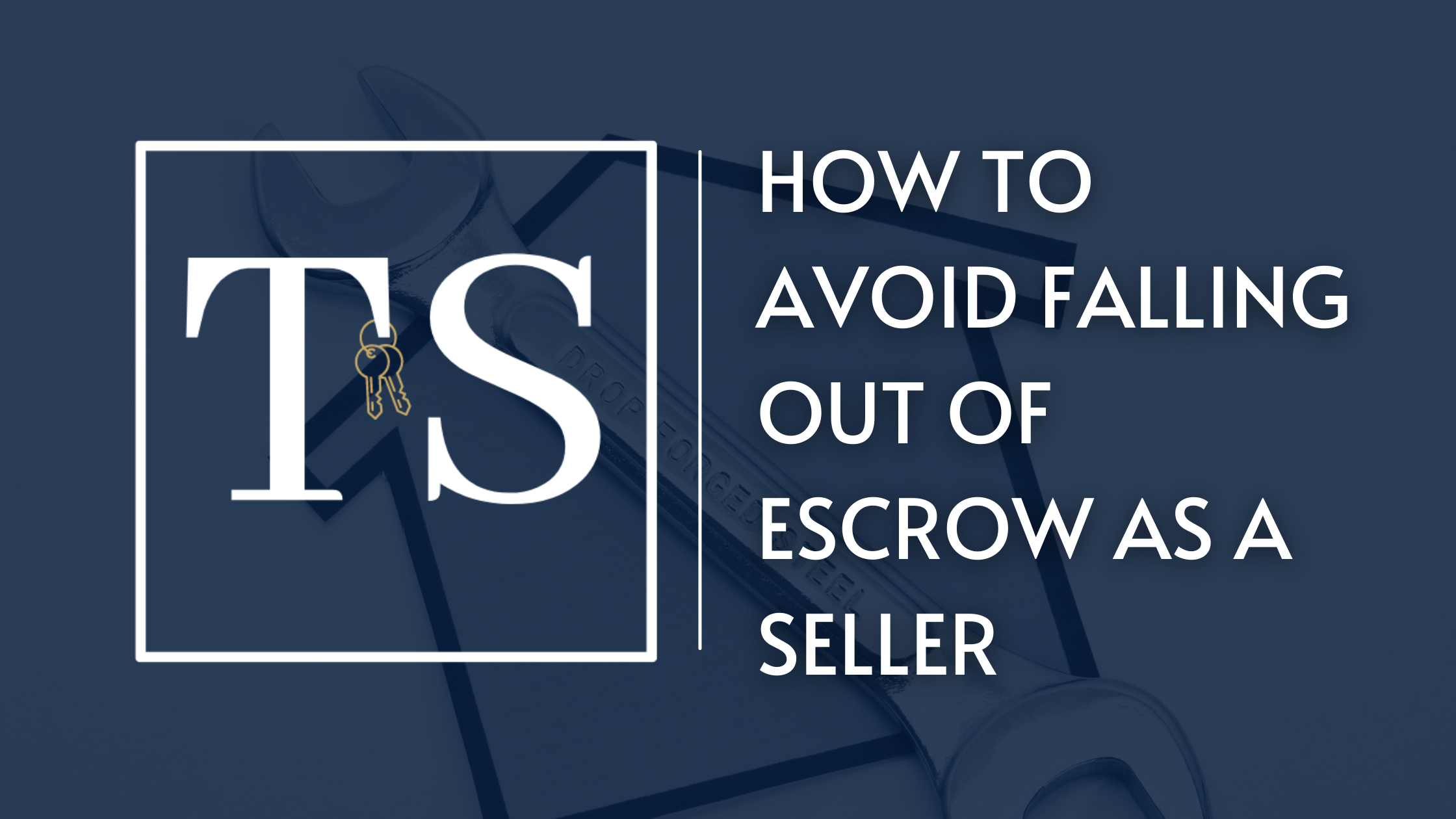 ASK.ANSWERED.SOLD.


How to AVOID falling out of Escrow as a Seller


Did you know… 37% of Purchase Agreements fall through due to Repair issues.
For Example, Seller Soliel puts her house on the market hoping to get top dollar for the sale. To her knowledge, the framing and foundation were in good shape but she hadn't crawled under to see for herself. After being listed for 15 days, an interested buyer submits an offer with standard contingencies. Now keep in mind, one of those contingencies states that Buyer Barnet has the right to hire a professional to inspect the property.
The home inspector spends a few hours combing through each room, checking for safety and functionality. After emerging from under the house he informs Buy Barnet and Seller Soliel that a leak has been rotting out a section of the framing for years and recommends hiring a Foundation Expert to advise on the extent of damage, costs, and remedies.
The Foundation Expert relays troubling information. The damage to the foundation & framing- expensive and needs to be corrected immediately. Buyer Barnet, now faced with the potential of $65k in unexpected expenses, has a number of days to decide whether to ask Seller Soleil to pay for some or all of the repairs. Or he can cancel the contract and walk away from the deal completely.
Seller Soliel can not agree to the new term of the contract because she is counting on making a specific amount from the sale. The property falls out of escrow, leaving everyone involved a bit emotionally warn and back in the on-deck circle.
Long story short… When you decide to list your home it is advisable to order a PRE-LISTING inspection. Don't be like Seller Soliel, her listing expired and now her house moves like a see-saw when the wind blows.
The Pre-Listing Inspection protects the seller from unforeseen nightmares and/or gives them time to invest in repairs or prepare to negotiate, which in turn protects the buyer, so…basically, a good deed. Of Course, the buyer would be wise to confirm the findings of the Pre-Listing Inspection by funding their own General Inspection because…well, Trust but Verify.
And in summation, a few more suggestions to get you to the closing table…
Meet with an agent and allow them to do a quick walkthrough. This could save you piles of cash.

As previously mentioned, schedule a pre-sale inspection.

If necessary, invest in repairing major systems first. Think HVAC, plumbing, roofing, foundation, or electrical issues.

Once your home's major systems check out, move to aesthetics. Here's where your agent's advice is literally gold!

If there's time, money, and a little elbow grease left, paint what you can and zero in on curb appeal.
Tatiana Seidlin
KW Advisors | United Home Group
Realtor DRE:02109848
TatianaSeidlin@KW.com
(310)926-8543
---