Thursday, August 4, 2022 / by Tatiana Seidlin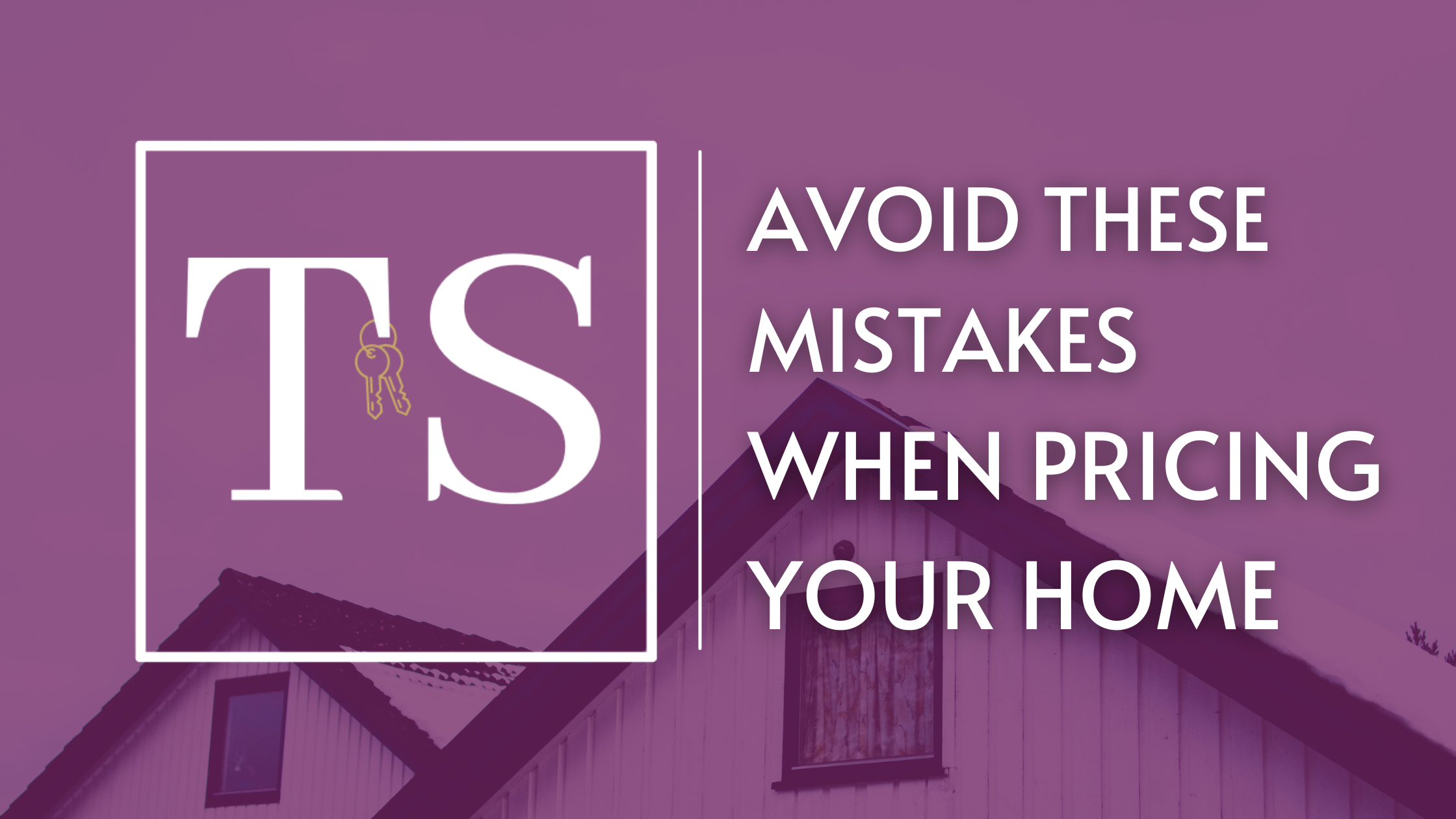 ASK.ANSWERED.SOLD.


Avoid These Mistakes When Pricing Your Home
Pricing mistake #1: Not listening to your agent's recommendation.
Your realtor's goal is to price your property according to the current market while getting you top dollar for your home. To do that, your agent will compile an analysis report of similar homes that have sold recently, study local market trends, and highlight the features of your property to strategically price your home. While you as the seller may want to start high when pricing and that is your right BUT, you will have a hard time finding a Realtor that will let that fly. This brings me to…
Pricing Mistake #2: Overpricing your home so you'll have "room to negotiate."
Overpricing is the #1 way to crush your chance at getting the most money for your home. The idea that pricing a home higher will lead to a higher sale price is just flat-out WRONG! If you overprice your property, it will sit on the market. When your home sits on the market buyers will assume the worst and the buzz of your property will die—leaving you and your Realtor with an expired listing.
Pricing mistake #3: Pricing with your heart strings.
Many sellers have put a lot of time, effort, and emotion into their homes. They may have a sentimental attachment to the property, which is a beautiful thing. But if I am honest, that sentiment is worth more to you than the buyer so don't factor that into your pricing decision. Instead, pack up those memories and moments and carry them with you always but price your property objectively.
Pricing mistake #4: Not Getting a Pre-Listing Inspection
Once your buyer's offer is accepted they have a certain amount of time to hire a professional to inspect the property. That inspector will check for safety and functionality. You as the seller could be faced with repairs you were unaware of and being smack dab in the middle of a Real Estate Transaction is the worst time to discover defects in your property. Buyers can walk away or negotiate for repairs or price reductions. If you want to be proactive, ordering a Pre-Listing Inspection will help you get in front of these types of issues, which in turn can safeguard your asking price.
Have more questions about selling a home? Reach out today!
Tatiana Seidlin
KW Advisors | United Home Group
Realtor DRE:02109848
TatianaSeidlin@KW.com
(310)926-8543
---